Every criminal charge or investigation is a serious matter. An individual charged with a crime, or who is the "target" of a criminal investigation faces the threat of jail or prison, probation, and fines and restitution. Additionally, a criminal conviction can negatively impact your future for many years. Anyone facing criminal charges can benefit from consultation with a criminal defense attorney Anthony in Florida. A criminal defense lawyer can be vital in protecting yourself and your legal rights. A criminal defense lawyer can help you (i) determine whether a criminal offense, in fact, has been committed, (ii) identify and assert potential defenses to the offense charged, (iii) negotiate a favorable plea bargain, and (iv) defend the accusations at trial.
Criminal Charges Are Serious!
If you've been arrested, charged with a crime, or believe that you are about to be charged, the time to act is now. The clock is ticking. The prosecution will waste no time getting to the business of prosecuting YOU as they attempt to prove your guilt, fine you, and put you behind bars if possible. This is why you simply must hire a criminal defense attorney in Live Oak, Florida as soon as you possibly can, immediately after you have been arrested or charged if at all possible. Your Live Oak, Florida criminal defense attorney will get to work on your case literally the minute after you speak with them and acknowledge that you want to begin a business relationship.
Your Live Oak, Florida criminal defense attorney is your best option for getting your case dismissed, charges reduced, penalties reduced, etc. Prosecutors love convictions; this is because more convictions often lead to a prosecutor's promotion up the success ladder, with many successful prosecutors often running for, and winning, elected office and all the prestige and power that comes with that. Of course, therefore, they would love to convict you and add another W on their resume. Don't be the step ladder to their success. Hire a Live Oak, Florida criminal defense attorney immediately after you've been charged or arrested and let your defense attorney get to work! A great defense could possibly lead to a dismissal or acquittal, and a bad defense or no defense could lead to prison. Hire the best criminal defense attorney in Live Oak, Florida you can retain and get your life back on track right away!
But What Can A Criminal Defense Attorney Do For Me?
The simple answer to this question is—a lot. Many people falsely believe that a criminal defense attorney just argues your case in court and files the necessary paperwork. While those two steps are critically important, there is so much more time and work involved—late nights, early mornings, and countless hours of investigative work and analyzation. Let's look at just a few of the areas your criminal defense attorney in Live Oak, Florida will focus on when preparing your case.
When you call your criminal defense attorney, he or she will schedule a meeting at their office so everyone can sit down and discuss your charges, your arrest, and the path forward to win your case.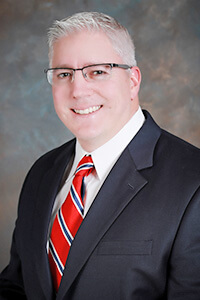 A good defense strategy is built upon a foundation of hard evidence, and evidence can be elusive, that's why an experienced and savvy defense attorney will get to work right away with the investigation of your case. Everything must be questioned and investigated, from your initial arrest, to how you were charged, how you were handled, how "evidence" was handled, to the witness accounts, police procedures, and more.
Your Live Oak, Florida criminal defense attorney will be actively involved in every step of your jury selection process. He or she will review and study every potential juror and dismiss any juror that demonstrates he or she will be biased against you in any way. Sometimes it's obvious that a juror may have a bias, but sometimes it's just a gut feeling that your defense attorney goes on, based on their years of experience. To illustrate a particular example, let's assume the criminal charge is assault and your attorney knows that potential juror 14 was the victim of a violent assault just three years previous, this would obviously be someone that your Live Oak, Florida criminal defense attorney would ask the court to dismiss. The expectation would be that this potential juror might carry a bias based on their past experience.
Plea Bargaining/Reduction of Charges, Penalties, etc.
Prosecutors and defense attorneys may be enemies in court, but often they are friends outside of court, because after all, they work together in the same building every week. And because defense attorneys often know the prosecutors, they can negotiate with them on plea bargains—the reduction of charges and penalties, etc. Obviously, no prosecutor can bend the law in your favor, but prosecutors are given a lot of flexibility within the law as it is written, and often have autonomy, or at least great influence, over what charges and potential penalties are handed down to an extent, of course subject to the judge's approval. But this negotiation could be the difference between jail time and community service time. It could be the difference between huge fines or simply 'court costs and done.'
Representation During Your Trial
And of course, your Live Oak, Florida criminal defense attorney will be the one representing you in court. She or he will be the voice for you, the one who will put forth your case to the jury and help them to see that you are innocent of the charges. And remember, an excellent criminal defense lawyer never focuses on what you, the charged, did… but rather, what can the prosecution prove. In America, thankfully, everyone is innocent until proven guilty. It is entirely upon the prosecution to prove your guilt, and jurors are instructed to acquit unless the prosecution's case proves your guilt beyond a reasonable doubt, essentially that no other logical explanation can be derived from the facts that were presented except that you committed the crime. This is a high bar, and with good reason, because not one innocent person should ever be put in jail or prison. Therefore, the prosecution must prove its case, and this is something that an excellent criminal defense will often prevent from happening.
Why The Chauncey Law Firm, P.A.?
The Chauncey Law Firm, P.A., with offices located in Live Oak, Lake City and Jacksonville, Florida, provides a broad range of legal services to businesses and individuals throughout the North Florida area. Anthony W. Chauncey focuses on the unique and often challenging needs faced by criminal defendants. With experience both inside the courtroom as a practicing attorney and outside the courtroom as a former bail bondsman, private investigator, and certified process server, Anthony W. Chauncey knows how to quickly and effectively assess your case and identify a proper course of action to pursue and protect your rights. Anthony W. Chauncey is a member of the National Association of Criminal Defense Lawyers, Florida Association of Criminal Defense Lawyers, the Third Judicial Circuit Bar Association, the Federal Bar and is admitted to practice law in the United States District Court for the Eleventh Circuit, United States District Court for the Middle District of Florida, and the United States District Court for the Northern District of Florida. Our firm is experienced in all stages of criminal defense including motion practice and trial presentation. We utilize the resources of investigators, jury consultants, paralegals and attorneys working together to provide effective assistance of counsel on your behalf. We will collaborate with professionals and experts including licensed investigators who can assist in preparing the most compelling defense on your behalf.
Call toll free (877) 315-5107 any time, or contact us by email to schedule an initial consultation or case evaluation with criminal defense attorney Anthony W. Chauncey.
We take an aggressive and strategic approach when defending criminal accusations. Your best interests are always our priority – whether that involves negotiating a plea bargain or taking your case to trial before a jury. For that contact best Florida criminal defense attorney Anthony, the Chauncey Law Firm, P.A.

Call me for a free case evaluation