Consumer Bankruptcy Representation
The ongoing recession which as been described as the worst since the Great Depression of the 1930's has had a devastating effect on many businesses and individuals. The North Florida economy, in particular, is suffering from substantial unemployment and an unprecedented decline in the real estate market. The Chauncey Law Firm, Bankruptcy Attorney in Florida P.A. has helped hundreds of clients achieve a fresh start financially using the federal bankruptcy laws.
Our Firm Is Experienced In
The recent problems with our economy have demonstrated that virtually anyone can fall into serious financial difficulty such that filing for bankruptcy is the only viable solution. We have represented lawyers, doctors, judges, bankers, farmers and men and women from every walk of life. None of our clients wanted to consider bankruptcy relief as a first option, but they realized that such an option was important and provided them the relief they needed . If you are struggling with credit card debt, tax issues, or you are behind on your mortgage or car payments, we can work with you to help provide solutions. In most cases a bankruptcy filing will enable you to (i) stop a foreclosure action against your home, (ii) stop repossession of your vehicle, (iii) stop wage garnishments, and (iv) stop creditor harassment.
Since the initial office consultation for potential bankruptcy clients is without charge, you can contact our office by calling
(877) 315-5107
to schedule an appointment or fill out the
contact
form on our website, and someone from our office will call you regarding your specific situation. We believe you will find that it is the first step towards getting a fresh start. We have also prepared a list of
frequently asked questions
regarding bankruptcy to further assist you. We look forward to helping you regain your financial freedom.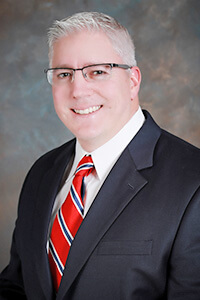 Creditor Representation and Loan Restructuring
The Chauncey Law Firm, Bankruptcy Attorney in Florida P.A. also represents lenders and creditors in dealing with corporate, LLC and partnership bankruptcy filings, foreclosures and loan liquidations, restructuring and loan workouts.

Call me for a free case evaluation